Would you like to replace your job income ?
Working at Home, Part-Time?
With a Proven Company?
With a Proven System?
With a Proven Coach?
Then you have come to right website. I will not waste your time. I will get right to the point. If you don't like what you see and hear, that's ok, God bless you. If you do like what you see and hear .. contact me. I will answer any question that you have, Ok? Sound fair? Then allow me to coach you to reach whatever goals you have!
Entrepreneur & Success Coach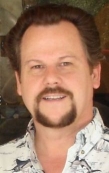 MICHAEL LANCTO
Starting from $0 income and heavily in debt, Michael has successfully
coached many people all over the country to earn more income residually
by working from home, then they earned on any job in their life.
In the process, Michael himself has earned literally over $2.5 million dollars.

YOU CAN BE NEXT ... just contact Michael today!!
---
YOUR NEXT STEP:
Call our 3 minute recorded message (24/7)
(888) 533-1642

---
THEN: CONTACT MICHAEL
PROCRASTINATION IS NEVER THE KEY TO SUCCESS
DON'T DELAY - CONTACT MICHAEL TODAY
Get your questions answered
Set a plan for success
(904) 335-8886 - Mon-Sat ~ 9am-9pm Eastern time
(888) 533-1642 - Michael's Toll-Free Voicemail 24/7
E-mail Michael - Michael@TryMyBiz.com
Get your FREE Tax Savings Report
by filling in this simple form.
We will never give away your info
to any other company or person.

CLICK HERE to register this page for a free service that
will notify you by email anytime this page is updated.
We will not sell, trade, barter, or give away your information.